Please check here for any updates, news or pictures for Kelham, Kensington and Kenwood, thank you!
This half term KS1 are learning all about Africa. We are focusing on the book Meerkat Mail written by Emily Gravett. Throughout this half term we will be making postcards in English, learning about habitats in science and reinforcing addition and counting skills in maths.
In Science KS1 went on a mini beast hunt to see if they could find any animals in the woods. They had to think about where the animals might like to live. Click here to view more photos.
We used magnifying glasses to help us look for different animals during our search. Click here to view the photos.
-Miss Dawes, Miss Petch & Miss Ostick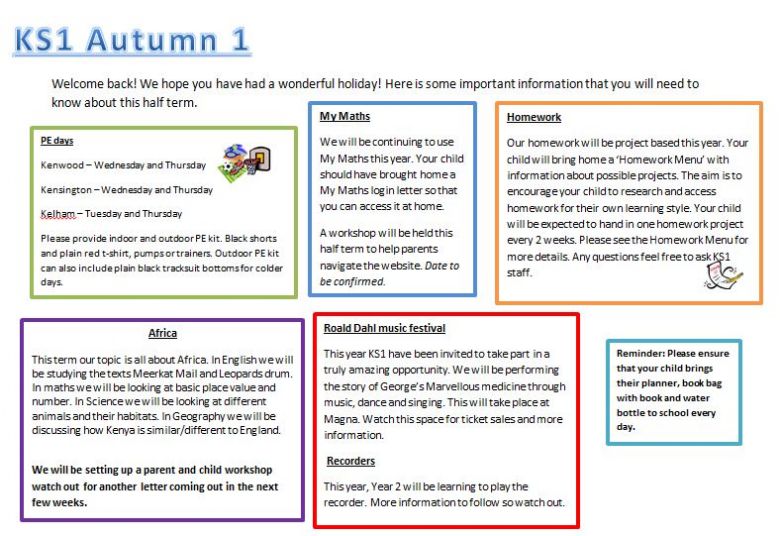 This half term Key Stage 1 have produced some fantastic homework. Here is a sneak peak at what we have produced. Click here to view more photos.
In KS1 we have been reading the text Leopard's drum. Some of us have learnt a text map for the story and have been busy acting it out. We have painted some of the characters in the text and have been busy thinking about writing our own stories about an African animal. Take a look at what we have been doing!!
Click here
to view more photos