Curriculum Statement 2017/2018
We are proud of our creative and vibrant learning experiences which are tailored to meet the needs of each individual pupil. We aim for each child's experience at school to be memorable, engaging and inspiring as well as develop their love of learning. Large parts of our curriculum at Maltby Manor Academy are based around texts that are being read in class. The reason behind this is to immerse the children in high quality books which are linked to different areas of the curriculum. The objectives we use are taken from the National Curriculum and we also study the locally agreed syllabus for Religious Education.
English
Each term the children's learning will be based around the books that are read in class. We call this approach 'Novel Study'. The children read high quality texts by a range of well-known children's authors. Children study grammar, reading and writing skills which are all linked into the books that they are reading. These could be full novels, picture books, non-fiction texts or poetry. The children read the books on a daily basis and get the chance to discuss stories and follow characters on a journey as well as becoming involved in role play and studying different styles of writing linked into what is happening in the text.
As well as the English curriculum being closely linked into the texts, other areas of the curriculum are also linked into these books where possible, such as art, technology, history, geography and computing. Some of the novels are also very closely tied to the Cornerstones learning journeys that made up part of the previous curriculum. The children experience learning which is always exciting and is taught using this cross-curricular approach. Where this is not possible, subjects are taught discretely.
Phonics
Phonics is taught throughout school by using the Read Write Inc. strategy. Children start this in a very practical way during their time in nursery. It is taught more formally in Reception and Year 1 and is continued in Years 2 to 6 for those children who require more support in this area. More detailed information is available under 'How we teach phonics'.
Maths
At Maltby Manor Academy we encourage children to become fluent in the fundamentals of maths, reason mathematically and solve problems. We teach Maths in Foundation Stage as part of the Foundation Stage curriculum and we give children the opportunities to develop their understanding of number, measurement, pattern, shape and space, through varied activities.
In years 1-4 children are taught the INSPIRE Maths programme. INSPIRE Maths is a transformational, whole-school primary maths programme based on the leading Singapore Maths series 'My Pals are Here', used in 100% of Singapore's state primary schools. Although Years 5 and 6 do not access this curriculum scheme in its entirety, the approaches and methods from this scheme are transferred across and correlated with the National Curriculum. Maths teaching concentrates on securing basic skills and developing conceptual fluency and the INSPIRE materials are then used to develop reasoning and problem solving skills. We focus on a mastery approach which means that children work through the concrete, pictorial and abstract cycle to secure each new concept.
We believe that children must secure the basic skills in maths before they leave our school. This consists of number fluency, number bonds, times tables and mental calculations. All children in Years 1-6 take part in daily SUMMS lessons which provide the opportunity to learn, practise and apply these skills.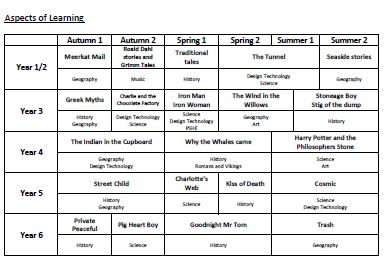 Early Years Foundation Stage
At Maltby Manor Academy, pupils in our Nursery and Reception Class follow the Early Years Foundation Stage Curriculum. Our curriculum planning focuses on the Early Learning Goals and on developing children's skills and experiences, as set out in this document.
This curriculum is play based, and involves a balance of children self-selecting activities, whole class, small group and individual activities which are adult led by the teachers and support staff. Adults very carefully observe the children and plan progress for each of them by intervening in play and also planning targeted teaching to move learning forward. Long-term planning in the Foundation Stage is based upon a rolling programme, where 'themes' are identified and developed according to the children's interests and also considering the need to ensure coverage of the EYFS framework.