Sara Graham
I joined the governing body of Maltby Manor Academy in the Autumn term of 2014, but had been a school governor in Sheffield since 2002. My particular interest is in mental health and emotional well-being.
I left school at 17, dropping out of A Level studies, to work in the private sector for a small organisation allied to the printing trade. Although I gained what turned out later to be extremely valuable experience in job costing, estimating, accounts and payroll, I increasingly felt drawn towards a career in the social care field, feeling I would like to try and make a difference for vulnerable children and young people.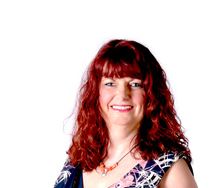 When my third and youngest daughter was born with a chronic medical condition, the ensuing experience, together with my own experience as a young person at school, made me determined to change career paths. As a result I became a volunteer for HomeStart, supporting families with young children, and studied counselling at Sheffield Hallam University, graduating with a Diploma in 2002.
I initially worked as a GP Practice Counsellor but also gained employment as a support worker for Rotherham Mind Young Persons Service. Over the ensuing 12 years I was heavily involved in creating a multi-disciplinary team of mental health workers who provided interventions for children in schools, for vulnerable families and training for professionals. I graduated with a 1st class honours degree in Health and Social Care Management in 2011, again with Sheffield Hallam University. At one time I also chaired the Children and Young People's Voluntary Sector Consortium.
I have been working in Maltby schools since 2004 when I introduced a counselling service for students at Maltby Comprehensive School initially, and oversaw a multi-agency team of professionals (Maltby BEST) which provided dedicated interventions for some of the Maltby schools. This was funded by a government grant which ended in 2010. While I attempted to keep the ethos of this work alive, subsequent changes to funding arrangements made this no longer possible.
I was overjoyed when the Maltby Learning Trust decided to create Rotherham Multi-Agency support Team (MAST), with the aim of creating a sustainable service which would provide mental health support in school learning communities, and have been employed as Strategic Leader since March 2014. I remain committed to improving the lives and aspirations of children and young people as well as promoting positive mental health throughout school communities, and given my long involvement with the Maltby schools, am delighted to represent Maltby Manor Academy as a governor.