SPECIAL EDUCATIONAL NEEDS AND DISABILITY (SEND)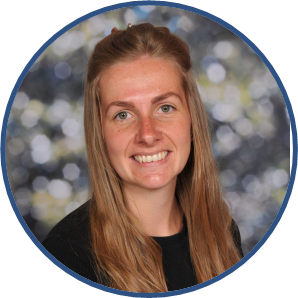 Mrs E Ryde, SENDCo
The Special Educational Needs & Disability (SEND) department at Maltby Manor Academy serves as the focal point for coordinating the comprehensive approach to special educational needs throughout the entire Academy. As a school team, all staff work collaboratively to ensure that the needs of our SEND children are met. We have a whole school, inclusive approach in place and the Maltby Manor SENDCo leads on this.
Within our school community, all staff members actively engage in collaborative efforts to address the diverse needs of our SEND children. Our inclusive approach is led by the Maltby Manor SENDCo who takes the lead in ensuring its implementation. Additionally, every teacher at Maltby Manor Academy plays a role in supporting children with special educational needs, contributing to the collective commitment to fostering an inclusive learning environment.
Download the SEND report below for more information on how Maltby Manor Academy provides an inspirational learning experience for young people who have special educational needs. There is also information on the SEND Code of Practice, local Offer and Maltby Manor Academy SEND Policy and practice.
SEND Co-ordinator: Mrs E Ryde - 01709 813300 - info@maltbymanoracademy.com
Here is a link to the Rotherham SEND Local Offer Homepage – Rotherham SEND Local Offer
Maltby Manor Accessiblity Plan Framework 2022-23
Maltby Manor SEND Information Report
SEND SUPPORT FOR PARENTS/CARERS
This is a list of information websites, tips and resources to help you support your children with their additional needs, learning and self-esteem.
Children have varying needs and there is no one size approach fits all. It is quite common for children to have additional needs that span all these areas, so select the resources that meet the needs of your child, without worrying too much about the label or category they fall under. Everyone has strengths and weaknesses and these SEND strategies will be beneficial to many children, whether or not they have a diagnosis.