CURRICULUM INTENT AND OVERVIEW
Curriculum Statement 2022/23
Curriculum Intent
Every child is an individual with a unique potential for learning. Our curriculum is designed to be creative and offer vibrant learning experiences that are tailored to meet the needs of each individual child. We aim for each child's experience at Maltby Manor to be memorable, engaging and inspiring as well as develop a love of learning; enabling each child to participate fully in society as a responsible, self-confident citizen.
We believe that to be effective, a curriculum needs to be based on the acquisition of knowledge; substantive and procedural, progressively building on acquired knowledge so that it can be applied in different contexts and subjects. We believe by having an emphasis on cross curricular teaching, it makes the curriculum relevant and meaningful.
Curriculum Aims
At Maltby Manor Academy, we design a curriculum which is:
Unique: We recognise that not only is each child an individual but also each class and each member of staff have unique interests, skills and talents. Our curriculum is designed flexibly to meet the needs of these groups.
Engaging: Our aim is that children enjoy learning and embrace challenge: this high level of engagement leads to progress.
Enriching: Our aim is that the curriculum is enriched in a variety of ways: trips; visitors; real world contexts; innovative, stimulating and inspiring experiences; cross-curricular links; purposeful use of the environment; pupil and staff collaboration.
Rights-Respecting: All decisions are made in the best interests of the child and are framed by the UNCRC (United Nations Convention on the Rights of the Child).
Curriculum Implementation
Large parts of the curriculum at Maltby Manor are based on core texts. The rationale behind this is to immerse the children in a range of high-quality books, making links to various areas of the curriculum. The objectives we use are taken from the Early Years Foundation Stage Strategy and the National Curriculum and we also study the locally agreed syllabus for Religious Education. To ensure age-appropriate progression of knowledge, we have carefully selected the sequence of when, what and how knowledge is taught.
Each Learning Journey begins with an 'Inquiry Question', designed to engage children and frame the learning around concepts. Initial reflection on this question supports formative assessment of pupils' starting points and encourages pupil voice, enabling the focus of the learning to be relevant to the specific cohort. During the Learning Journey, a range of objectives across the curriculum are addressed, supported by the strong subject knowledge of staff. The context of the learning enables children to build on knowledge and secure a deep understanding of concepts. Whole school curriculum planning ensures a layering of knowledge so that all children can make progress. The length of each Learning Journey varies depending on the identified learning and outcomes.
---
PRIMARY ASSESSMENT
For more information regarding Primary Assessment please click here.
---
Core Learning Characteristics
Our Curriculum is underpinned by and addresses the three core learning characteristics that have been identified as essential for our children to ensure that they are effective learners who aspire to reach their full potential.
Independent learner
Definition: self-motivated problem solver.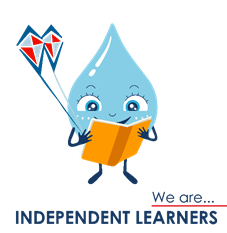 Resilient
Persevere; manage risks in order to master new skills, knowledge and concepts. Resist peer pressure by making independent informed decisions .
Inquisitive
Ask questions and identify problems  that need to be solved 
Curious
Identify misconceptions; assess  progress; recognise  misconceptions;  evaluate experiences; identify next steps. 
Confident Communicators
Definition: emotionally mature with a depth of language learning that enables them to share ideas effectively, including in collaborative contexts.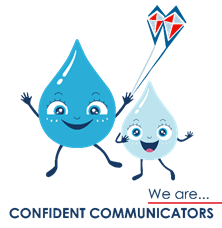 Resourceful
Participate in discussion, dialogue and debate – active listening together with explaining, describing  and questioning, valuing their own and others' contributions.
Creative 
Express and present ideas in an endless and variety of ways
Collaborative
Recognise emotions and motivations of self and others 
Global Citizen
Definition: respects the rights of others and is proactive in helping to make the world a better place to live in.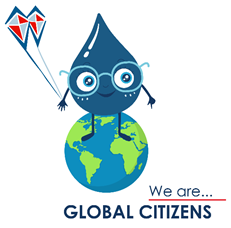 Integrity
Understand issues affecting themselves, the global community and the environment. 
Responsible
Look after themselves, the global community and the environment 
Purposeful
Seek to improve themselves, their community and the environment, making choices informed by the  framework of human rights. 
If you would like to know more about our curriculum, please speak to your child's class teacher or come into school and meet a member of our team.