School Dinners & parentpay
We operate a 5 banded dinner system.
The cost of School Meals is £11.25 / week - (£2.25 / day)
This means that every day the children who have decided to have a school meal will have a choice from 5 options.
Mrs Booler and her team cook an amazing meal each and every day. If you have any special dietary requirements, please do not hesitate to ask.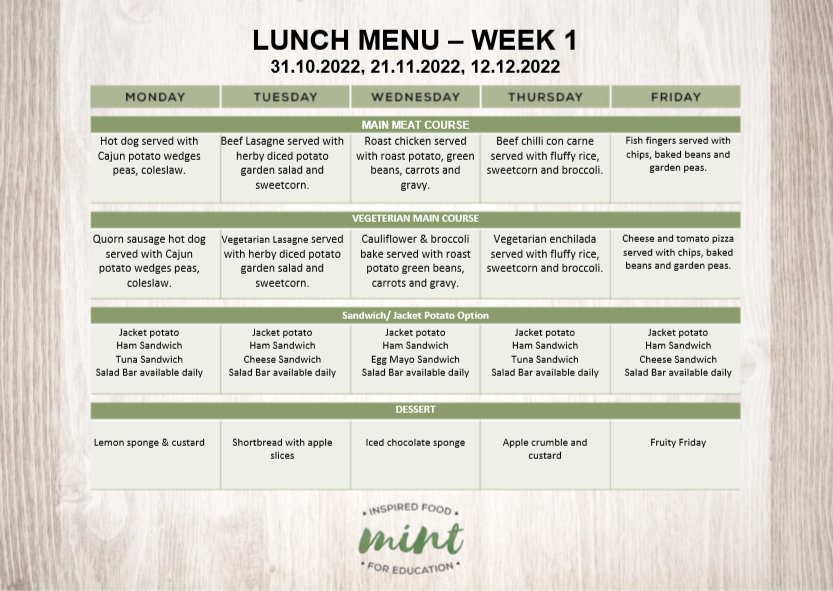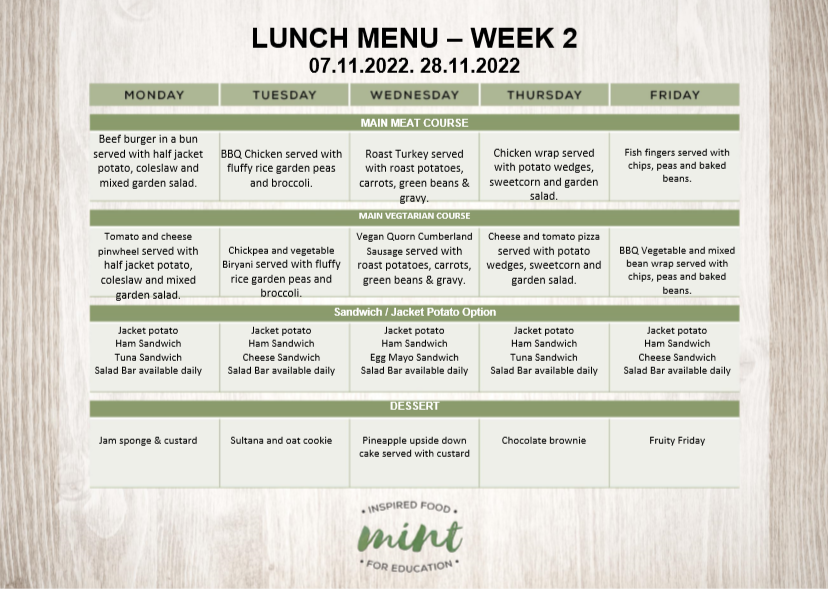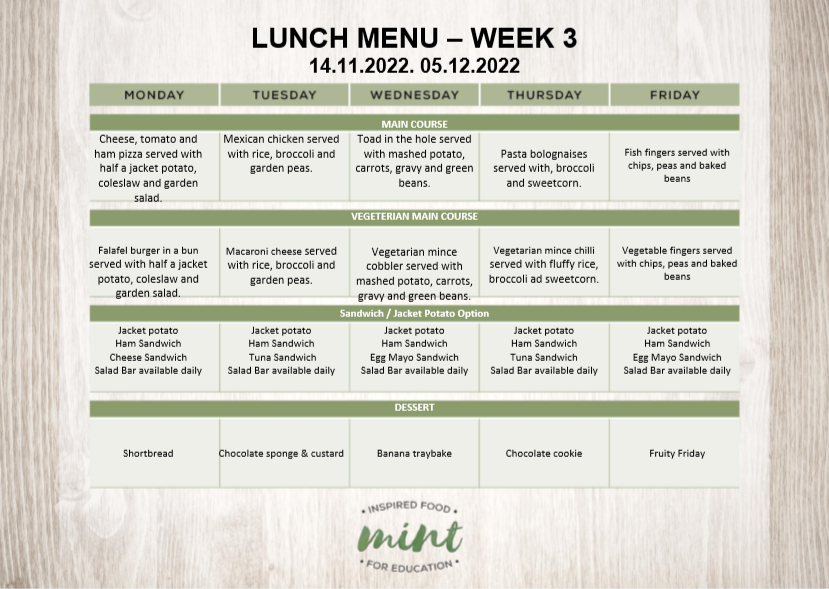 New Menu from 20th February 2022